Gsm hybrid
December 30, 2022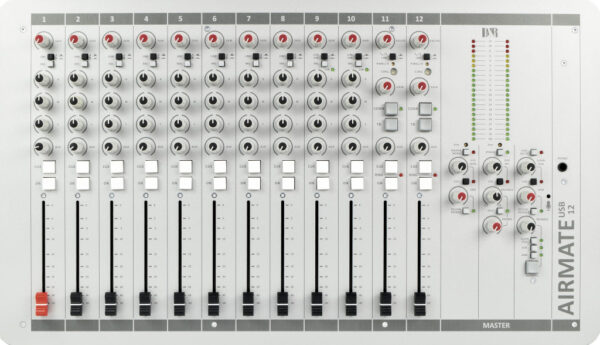 AIRMATE-12-USB TELCO+ VoIP MIXER
December 30, 2022
Recording Studio Warning Led Light
Recording Studio Warning Light with power adapter included
Wall mounting. Solid Steel case
Dimensions: 265 x 135 x 45mm
Power: 90-230volt AC, 200mA
This Recording warning light has no lamp inside any more, just everlasting high intensity red leds.
The unit is powered by a 12 volt DC 1A external power supply that is included in the delivery.
Recording Light
What you only need is one stereo cable coming from a latching switch that goes directly hard-wired to a barrier strip inside the RECORDING LAMP. Or if you have a GPO output from your equipment that can also do the job.
The power adapter will also be directly wired to the barrier strip inside the unit.
There is a Cable entry hole and key slot holes on the backside for wall mounting.