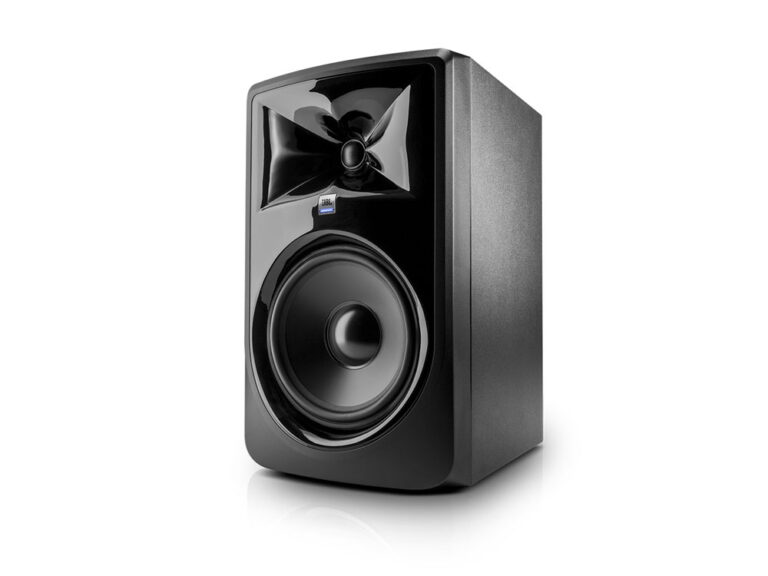 JBL LSR308P MKII
December 30, 2022

Tuner FM Receiver
December 30, 2022
DEVA – DB9000-TX
Professional IP Audio Encoder
High precision and Optimal Effectiveness
High Quality HE-AAC (v.1 and v.2) and MPEG-1 Layer 3 Codecs
32 kHz, 44.1 and 48 kHz sample rates support
Up to 320 kbps under MPEG-1 Layer 3
Up to 56 kbps under HE-AAC
Shoutcast / Icecast compatible TCP/IP stream
Up to 10 simultaneously connected clients
4 LEDs and Phones output for quick diagnostics
IP address pronunciation at startup (through the headphones)
Full Control and easy setup via a standard web browser
UPnP for easy discovery in Local Networks
DB9000-TX is a multi protocol Audio over IP encoder, specially designed to serve DEVA's most demanding clients.
Encoding the analog audio sources into high quality configurable format happens in real time by HE-AAC Versions 1 and 2 or MPEG-1 Layer 3. DB9000-TX supports PCM uncompressed audio, guarantees audio transmission without quality loss.
Operating with either analog or digital audio signal, the device compresses the output signal, directly transmitted over IP-based networks to one or more (up to 10) decoders such as DB9000-RX, DB90-RX or other compatible IP audio players.
Once an audio source is selected, the encoded in real time audio is immediately sent to the network. DB9000-TX can act simultaneously as an Icecast compatible Server, Icecast source client or Real Time Protocol (RTP) sender. The audio stream can be spread over an IP-based network to one or more (up to 10) DB90-RX or other compatible IP audio decoders. Using the RS-232 port, DB9000-TX could be easily transformed from an Ethernet to a serial Redirector, enabling management of third party RS-232 managed equipment.
Highly valued by the professional broadcasters and situated on thousands of locations all over the world, DB90-TX allows management by any kind of web browser from your PC, PDA or any kind of mobile device. That is what makes it the best choice for professional and consumer use.
In line with the latest technology, DB9000-TX in combination with one or more decoders, (such as DB90-RX and DB9000-RX, for an instance) is complete solution for long distance audio-transmission applications.
Audio codec
Codec
HE-AAC (v.1 and v.2),; MPEG-1 Layer 3; raw PCM
Sample rates
32 kHz, 44.1 kHz, 48 kHz
Channels
1 or 2
Bitrates
Up to 56 kbps (HE-AAC); Up to 320 kbps (MPEG-1); Up to 3072 kbps (PCM);
MPEG-1 Layer 3 specific
Encoding mode
Mono and stereo, Joint Stereo or Dual Channel
Emphasis
50µs, CCITT J.17 or none
PCM codec
Channels
1 or 2
Bitrate
Up to 3072 kbps
Analog audio input
Connector
2 x XLR, stereo
Type
Balanced
Impedance
600Ω or high impedance
Level
6dBu / 12dBu, user selectable
Sample rate
96 kHz; Build-in sample rate converter used to produce lower sample rates
Dynamic range
>100 dB
Digital audio input
Connector
XLR
Type
AES/EBU (IEC 60958)
Resampling
Thru build-in sample rate converter
Streaming server
Type
Shoutcast / Icecast compatible TCP/IP stream
Codec
AAC, MP3, PCM
Clients limit
Up to 10 simultaneous clients
Icecast Source Client
Type
Icecast Source Client
Codec
AAC, MP3, PCM
Count
1
RTP Sender
Type
Unicast RTP Sender
Codec
AAC, MP3
Count
1
Phones audio output
Connector
6.3mm jack, stereo
Type
Headphones
User interface
Indicators
4 LEDs on front panel, 2 LEDs on rear panel
Web interface
Full control and status information
RS-232
Type
TCP/IP to RS-232 Redirector
Connector
DB-9
Baud rates
9600 to 115200
Password protection
Yes
Network
Connector
RJ-45
Type
Ethernet
Device discovery
UPnP support
Operating conditions
Temperature
10°C – 45°C
Humidity
< 75%, non-condensing
Power
Voltage
115/230V AC (internal switch)
Power Consumption
5VA
Connector
IEC320, Fused and EMI-suppressed
Size and Weight
Dimensions (W;H;D)
485 x 44 x 180 mm
Shipping Weight
540 x 115 x 300 mm / 2.501 kg
HS Code
8517620000