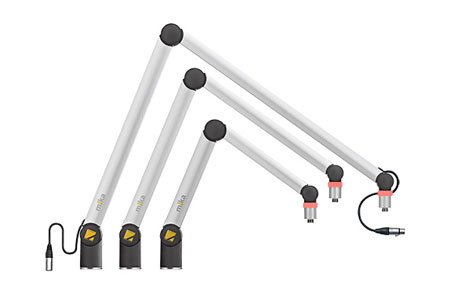 Yellowtec YT3305 M!ka Aluminium Mic Arm w/Sign. XL
December 15, 2022
Omnidirectional FM Antennas – DIP1 TN
December 15, 2022
Complete Digital Radio Package
Digital Broadcasting Radio Package – easy to install and use
Your guest can be welcomed at a comfortable round table and interact through LCD monitors placed at their disposal.
The production studio can also be used as an On-Air backup through a silence detector and a changeover switch, being that the equipment is connected to the network.
The ALL-IN-ONE automation workstation for 24h non-stop programs includes all the necessary modules for the management of one or more radio: Playout, streaming, commercial planning, recording, editing and post-production.
All equipment is of the highest quality and made by the best brand in the broadcast market.
The audio processor's good sound and mixer, with two telephone hybrids for incoming and outgoing calls, guarantees listenership and revenues. CD player with USB and MP3 included.
A resistant and scratch proof operative desk with a built-in racke houses all of the equipment, ideal for the 24/7 broadcast needs.
We offer a selection of options, which is suitable for:
Radio broadcasters migrating from analog to digital solution
Private radio stations
New radio stations
Radio Studio Packages & Products