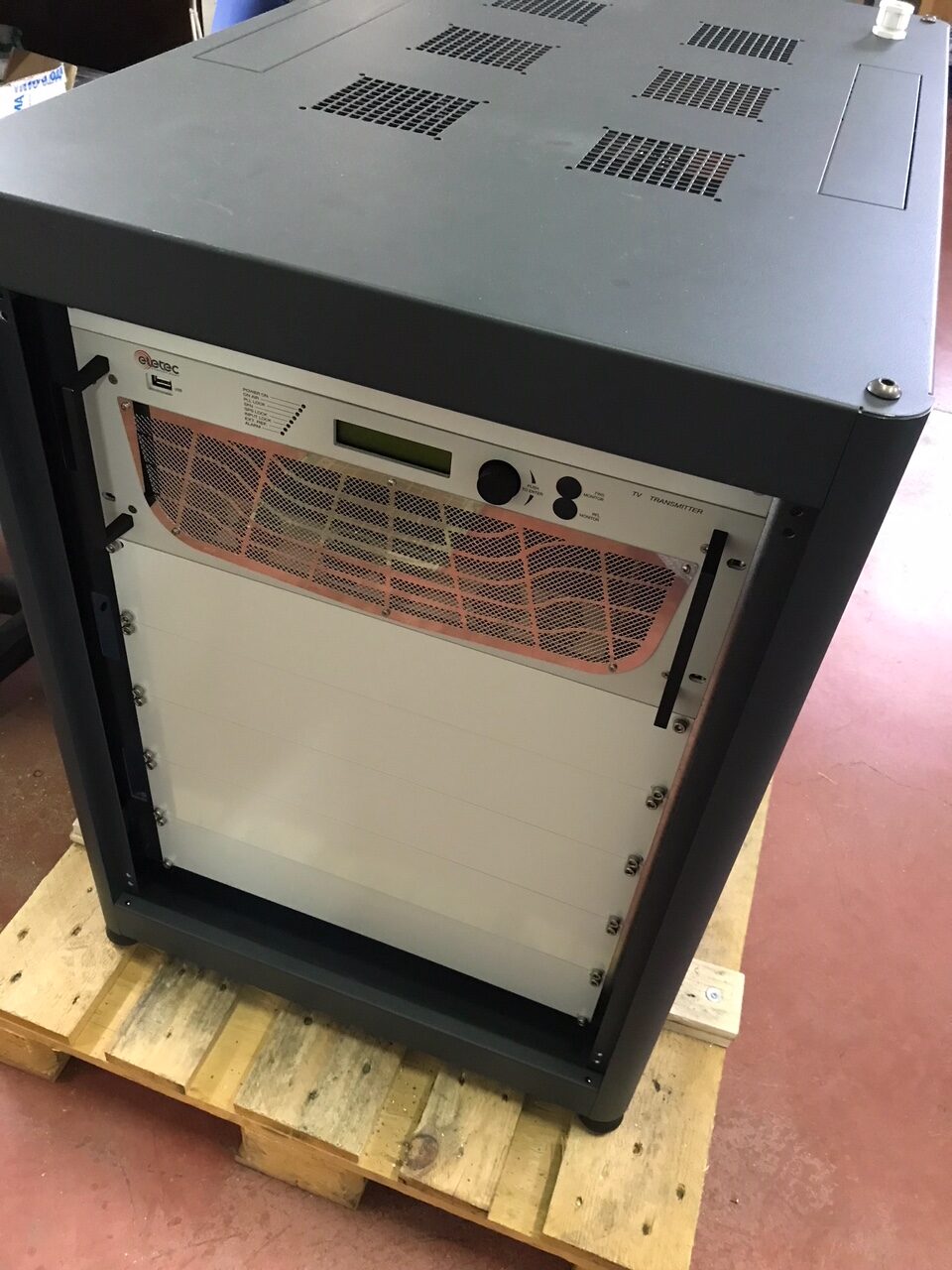 1000W UHF TV transmitter
April 26, 2023
UHF Multichannel TV Transmitter
April 26, 2023
10K UHF TV Transmitter Multist 10 kW
Share
10K UHF TV Transmitter Multist 10 kW
10kW UHF Transmitter
10KW LC DTV transmitter of the family is a liquid-cooled technological platform capable of providing a DTV output signal up to 7kW or 10kW (ISDBT). The Digital Exciter modulator board is based on the most advanced technologies – a FPGA (Fiel Programmable Gate Array) and Direct Digital Up-Conversion RF. Extremely compact and efficient equipment – both the transmitter and the cooling system are enclosed in a standard 19 ″ rack – with energy consumption that can be further optimized through the Doherty option.
The DTV 10KW uses the latest LDMOS technology and provides the necessary modulation in accordance with the required transmission standard. The modulation process is completely digital for both Audio and Video to provide high performance and stability, and includes Linear and Non-Linear precorrection.
The platform includes a hydraulic cooling system that runs inside the amplifiers, powered by a double redundant hydraulic pump included in the rack. A system that allows to maintain stable operating temperatures even in the most difficult environmental conditions.
The DTV 10KW is equipped with a complete set of audio inputs and an internal GPS receiver (1pps and 10Mhz) for the necessary synchronization. An intuitive local interface displayed on the LCD display allows real-time monitoring and configuration of equipment parameters.
Remote control and monitoring options available.
Main features
High efficiency, low energy consumption
Configurations: Stand Alone, Dual Drive, 1 + 1, N + 1 solutions.
Available in all analog standards (PAL SECAM NTSC) with high performance digital processing
Available in all digital standards with adaptive precorrector
Available in band I – III – IV – V.
Liquid cooling system with redundant pump and temperature / flow control
Anti-condensation protection
High efficiency heat exchange (Δt <6 °)
Air detector in the hydraulic system
Pluggable hot-swap amps
RF signal combiner with low signal loss
Liquid cooled unbalance load
High efficiency adaptive precorrector
IP-to-ASI input (optional)
Quick installation (4 man-hours)
Low acoustic noise, <55dbA
Web server, SNMP protocol