50W Analog VHF UHF TV Transmitter For Television Station
August 30, 2023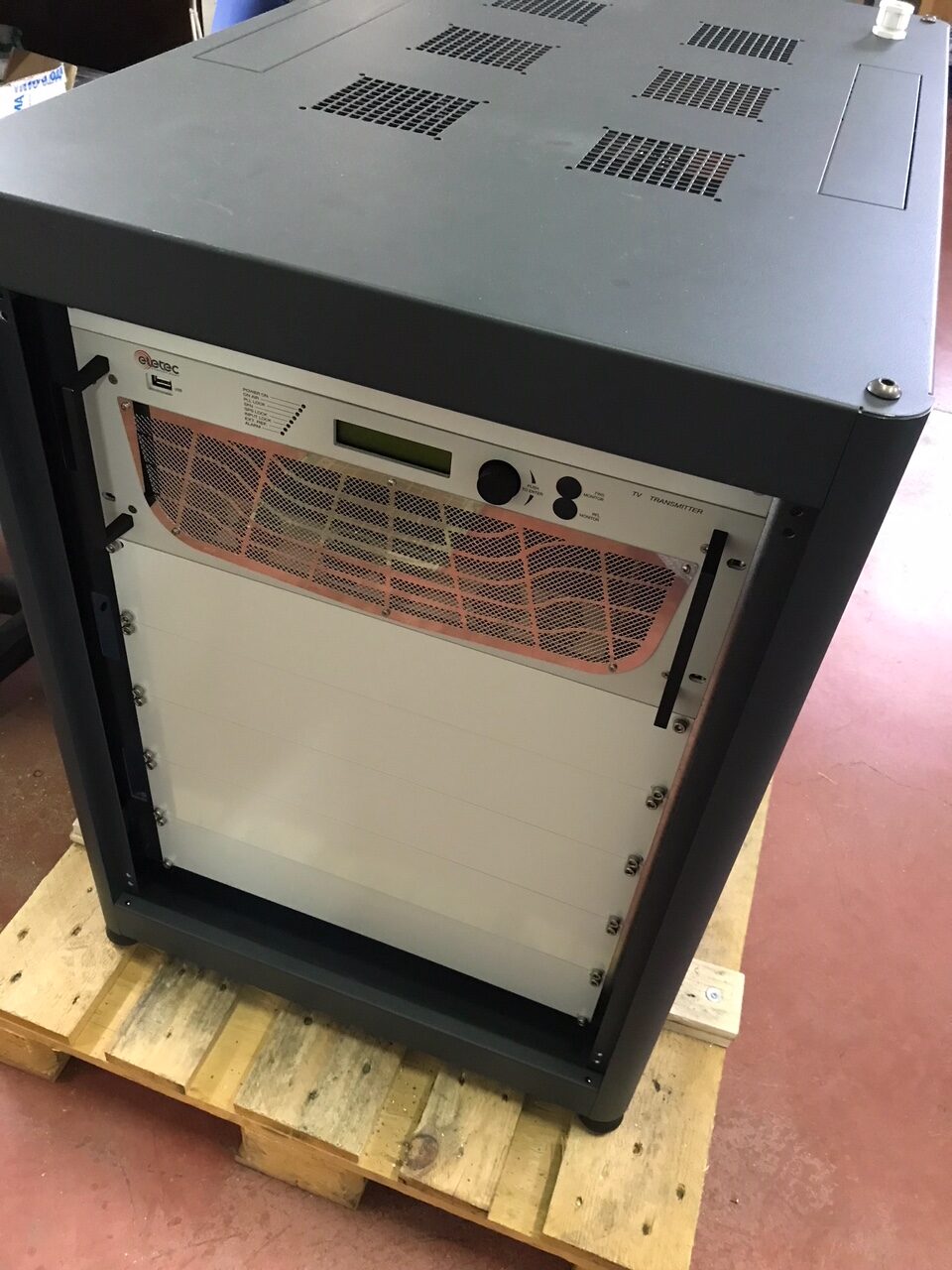 2KW Digital TV Transmitter 
August 30, 2023 100W Analog VHF UHF TV Transmitter Compact Size For Television Station Channel
Share
100W Analog VHF UHF TV Transmitter Compact Size For Television Station Channel
Our New TV+ series is out, finally with a range of nicely priced TV transmitters for small TV stations. Build your own TV studio and broadcast your own TV program!, re-transmit the TV program you've never been able to receive in your valley, run a college TV station, cover rural areas of Africa with TV signal from satellite stations
This unit in 2H 19″ rack enclosure offers 50W of power in the entire UHF band.  Unit runs from internal mains power supply supporting all mains types on the planet (110-240V/50-60Hz). It gives from several hundred meters up to about 10km of range depending on antenna type used on transmitting and receiving side. High-gain yagi antennas on both sides might offer even more range in favourable conditions. In our opinion the best quality/price ratio possible.
General features:
– Uses our standard 19″ 2H rack
– Built-in CPU for controlling and monitoring
– Adjustable TV channel (via LCD module with up/down keys)
– Easily adjustable TV and sound standard (via LCD module)
– Built-in test signal generator
– Supports all analog world TV standards: All PAL versions, SECAM, NTSC
– Stereo sound possible with stereo board
– Friendly user interface
– Output power: 100W typ, adjustable from LCD
– Output impedance 50 Unbalanced, VSWR less than 2:1 for full output
– Output connector: N female ( rear panel )
– Frequency range: TV UHF entire band
– Audio connectors: RCA (cinch)
– Audio level: 1Vpp
– Video level: 1Vpp
– Audio input impedance: 10K resistive, unbalanced
– Pre-emphasis 50 or 75usec
– Power supply: mains power supply 110-240V/50-60Hz universal, PC style mains cable
– Rack size: standard: 2H
– Weight 10kg, shipping shows more due to size!
You can add wireless audio/video link to this transmitter, for example install the transmitter on the top of a small hill or mountain and transmit signal from your studio in the city. You can find suitable audio/video link (up to about 15km range)