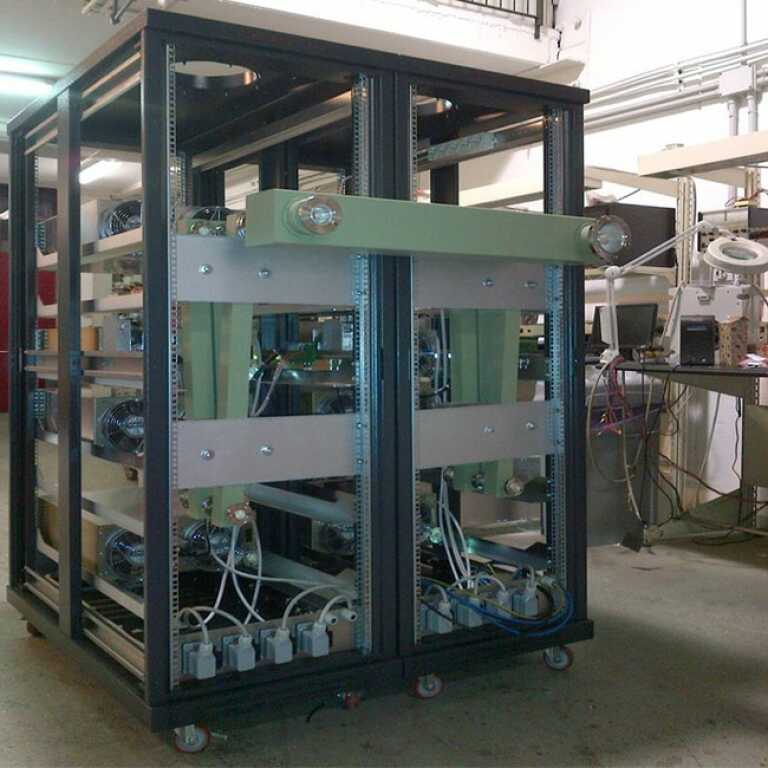 E20000TR 20 kW FM Transmitter
December 15, 2022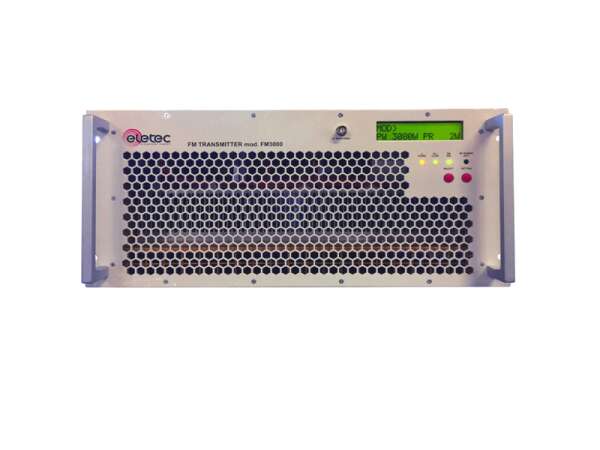 Broadcast 5000 Watt Solid State FM Transmitter
December 15, 2022 FM Transmitter 4000 Watt Stereo EM4000
FM Transmitter 4000 Watt Stereo EM4000
4000W FM 87,5÷108MHz transmitter
This new series combines high efficiency, high reliability and low energy consumption
Phase Locked Loop Programmable FM Exciter/Transmitter 87.5 – 108 MHz Range
0 –4 000 Watts adjustable power
High-efficiency MOS-FET technology
Easy-to-use control interface
4000W FM Transmitter Solid State, the new EM4000 FM Transmitter Exciter Series. Innovative FM broadcast transmitter for radio stations, hot-plug POWER SUPPLY module, high performance. Easy to maintain, high reliability, easier to operate.
Includes low pass/harmonic filter and can be used as a stand-alone transmitter
-Instant front panel programmability
-All functions via LCD password protected
-Adjustable power output from 10 to 4000 W
-Extractable power supplies
-Telemetry features include: power on-off, fwd & reflected power metering, modulation and temperature.
-Latest audio sound in the FM Broadcasting industry with TOP Audio & RF technology.
4000W FM Transmitter
Features
FREQUENCY RANGE: 87.5 ÷ 108 MHz
MODULATION: FM
EMISSION CLASS: F3E
VCO TUNING: 25 MHz
FREQUENCY STABILITY: ± 2.5 ppm (bette upon request)
SYNTHESIZER STEP: 10KHz / 100KHz
POWER OUTPUT: 0 ÷ 4000 Watts
SPURIOUS EMISSION: < – 85 dBc or better
HARMONIC EMISSION: < – 74 dBc
MPX STEREO SEPARATION: > 56 dB @ 1KHz
HARMONIC DISTORSION: < 0.1 % (TYP. 0.06%) @ 1KHz
BASE BAND: 30 Hz ÷ 60 KHz within 0.05 dB
UNWEIGHTED S/N RATIO: >80 dB (30Hz ÷ 15KHz 50μS RMS)
ASYNCRONOUS AM S/N Ratio: > 65 dB Ref. 100% AM 400Hz
SYNCRONOUS AM S/N Ratio: > 60 dB with FM @ 75KHz @400Hz
PRE-ENPHASIS: 50 OR 75 μS int. selectable
RF OUT CONNECTOR: 7/16"-F 50 Ohm 7/8″ 50Ohm
MPX INPUT CONNECTOR: BNC-F
MPX INPUT IMPEDANCE: 2 KOhm
SCA INPUT CONNECTOR: BNC-F
COOLING: High efficiency brushless fans
OP.TEMPERATURE RANGE: – 10 ÷ 45 °C
MAXIMUM UMIDITY: 90 % not condensing
AC SUPPLY: 110 ÷ 250 VAC – 47 ÷ 63 Hz
OVERALL EFFICIENCY >70%
DIMENSION: 5 unit rack 19″, 600mm depth
FM Transmitters 2000W, 2500W, 3000W, 3500W, 4000W, and 5000W new type with power supply plug-in