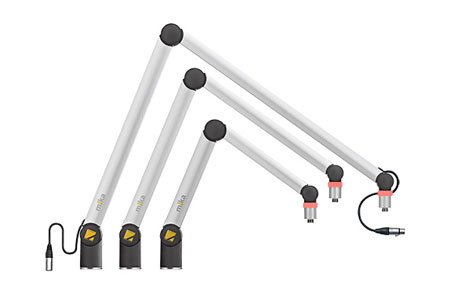 Yellowtec YT3305 M!ka Aluminium Mic Arm w/Sign. XL
December 15, 2022
Omnidirectional FM Antennas – DIP1 TN
December 15, 2022
Complete Analogue Radio
Analogue studio setup suitable for Community Radio Stations
Starter Line Essential aims to provide a complete, turn-key solution designed for everybody, from the more familiar to the first users of professional Broadcast equipment.
The ALL-IN-One automation workstation for 24h non-stop programs includes all the necessary modules for the management of one or more radio: Playout, streaming, commercial planning, recording, editing and post-production.
With Starter Line Essential your radio is On-Air, you can manage incoming and outgoing calls thanks to the telephone hybrids built into the mixer.
CD player with USB and MP3 included.
A resistant and scratch proof operative desk with a built-in rack houses all of the equipment, ideal for the 24/7 broadcast needs.
In factory pre-wiring service, cables,interconnections are included.